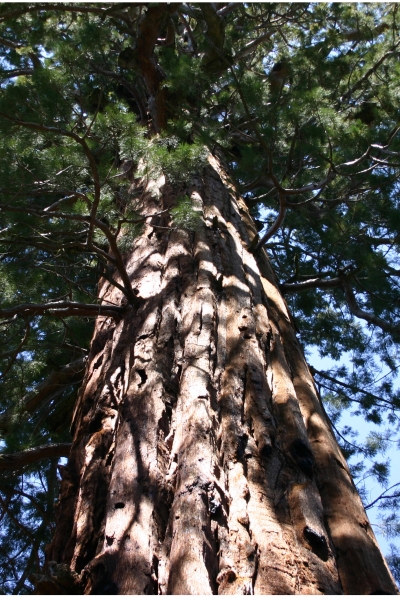 Thomas Refuse Service, Inc. has made a continual effort to support the Kern River Valley through involvement in community projects and organizations. We are honored to give back to our beautiful Kern River Valley and its people. Additionally, TRS is an active member of, and makes various contributions to numerous valley organizations. Many of these contributions are extended through the free use or reduced pricing of our services. Where the community is concerned, it has been TRS's philosophy to return to the community a generous portion of what has been provided to us.
Scholarships
As graduates of Kern Valley High School Linda and I felt the need and responsibility to give back to our alma mater and to our community, so in 1998 we established the Thomas Refuse Service scholarship. This is an outstanding achievement scholarship in the amount of $10,000. Every year we have the pleasure of interviewing the scholarship applicants and every year we are impressed by the quality of student and their accomplishments. Each student has their own story and individual successes and it is clear that each one will go on to greater achievements in the future.

Students applying for this scholarship must meet the following criteria:
The student must be ranked in the top 10 of his/her class

The student must have participated in extracurricular activities, sports, FFA, clubs and/or community service projects throughout his/her high school career

The student must have completed the required scholarship application

The student must enroll in a four year college or university and maintain a cumulative 2.75 GPA throughout the scholarship term.
Scholarship Winners:
2006 Brendan Dwyer UCLA
2007 Willie Heinze UC Irvine
2008 Michael Roofner
2009 Jamy Bulgarelli Cal Poly San Luis Obispo
2010 Taylor Williams
Member
Kern River Valley Chamber of Commerce

Kernville Chamber of Commerce

California Chamber of Commerce

Historical Society

Think Local First
Received "Than
ks"
Kern Valley Bronc's Boosters

Kern Valley F.F.A.

Kern Valley Search and Rescue - 2003

Boy Scouts of America - Southern Sierra Council 2002 - Century Donor

Kern Valley Little League - 2002 - Diamond Backs

Kern Valley Little League - 2002 - Red Sox

Kern Valley Little League - 2001 - Rays

St. Jude's Catholic Church - ongoing support

Family Life Center - Wofford Heights Foursquare Church - Love Fest 2001 - 2002

Kern Valley F.F.A. - 2002 Steer Project - Jennifer Conner

AYSO Soccer - 2002 - Stingrays

Kern River Valley Youth Football and Cheer

Kern Valley High School ECHO Program - $250.00 Scholarship



Special Awards